Gang Flail Mower Triflex
Available in 420cm or 500cm working width
Folds up to 225cm for transport
Quick changeover to verticut blades
Suitable for fine cut or rough slashing
Enquire Now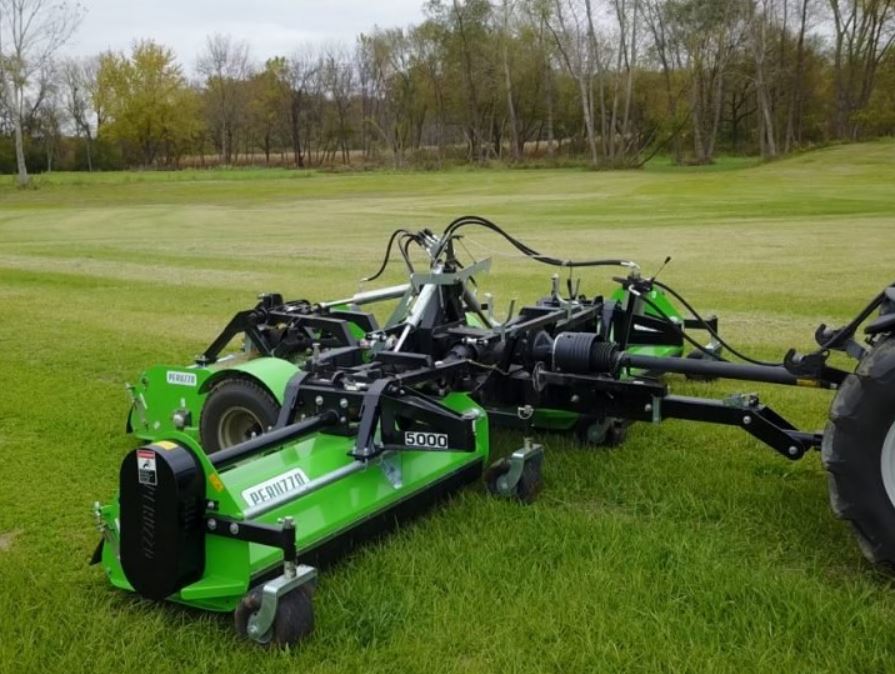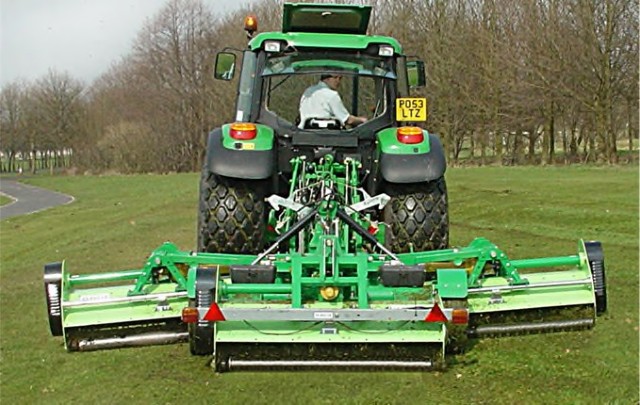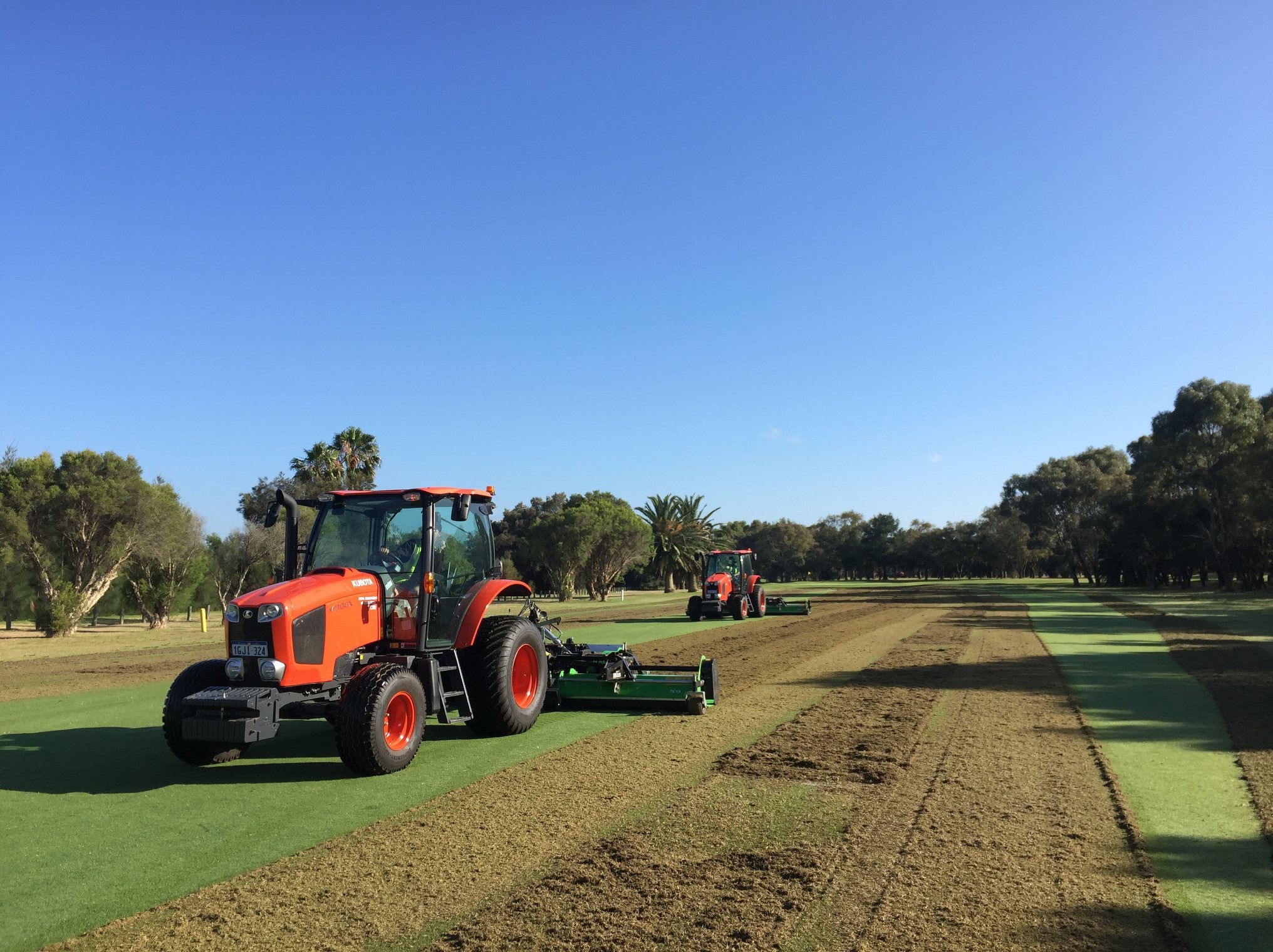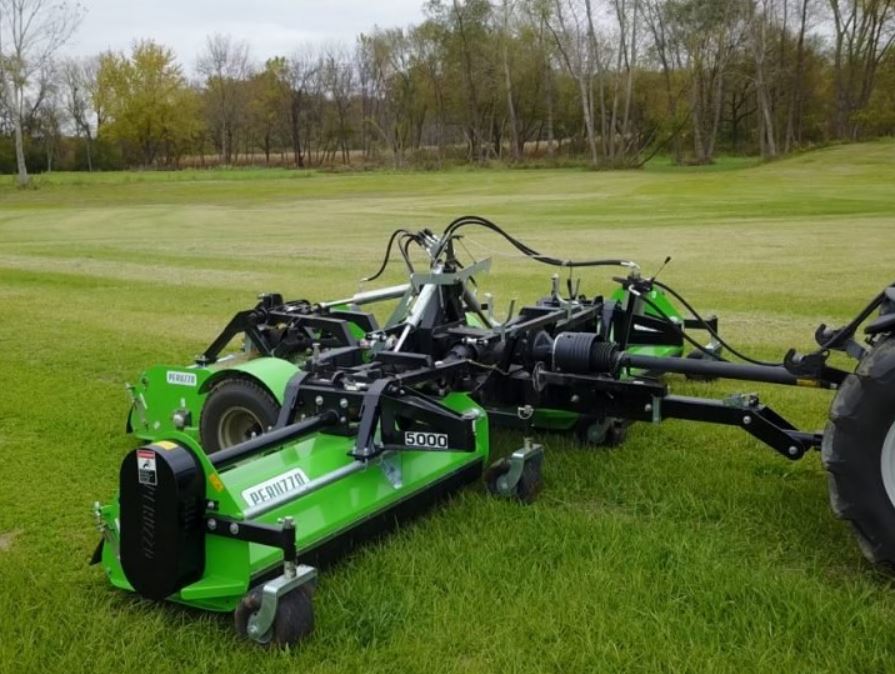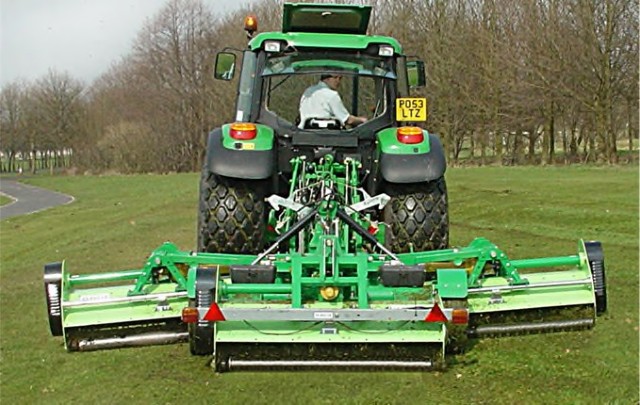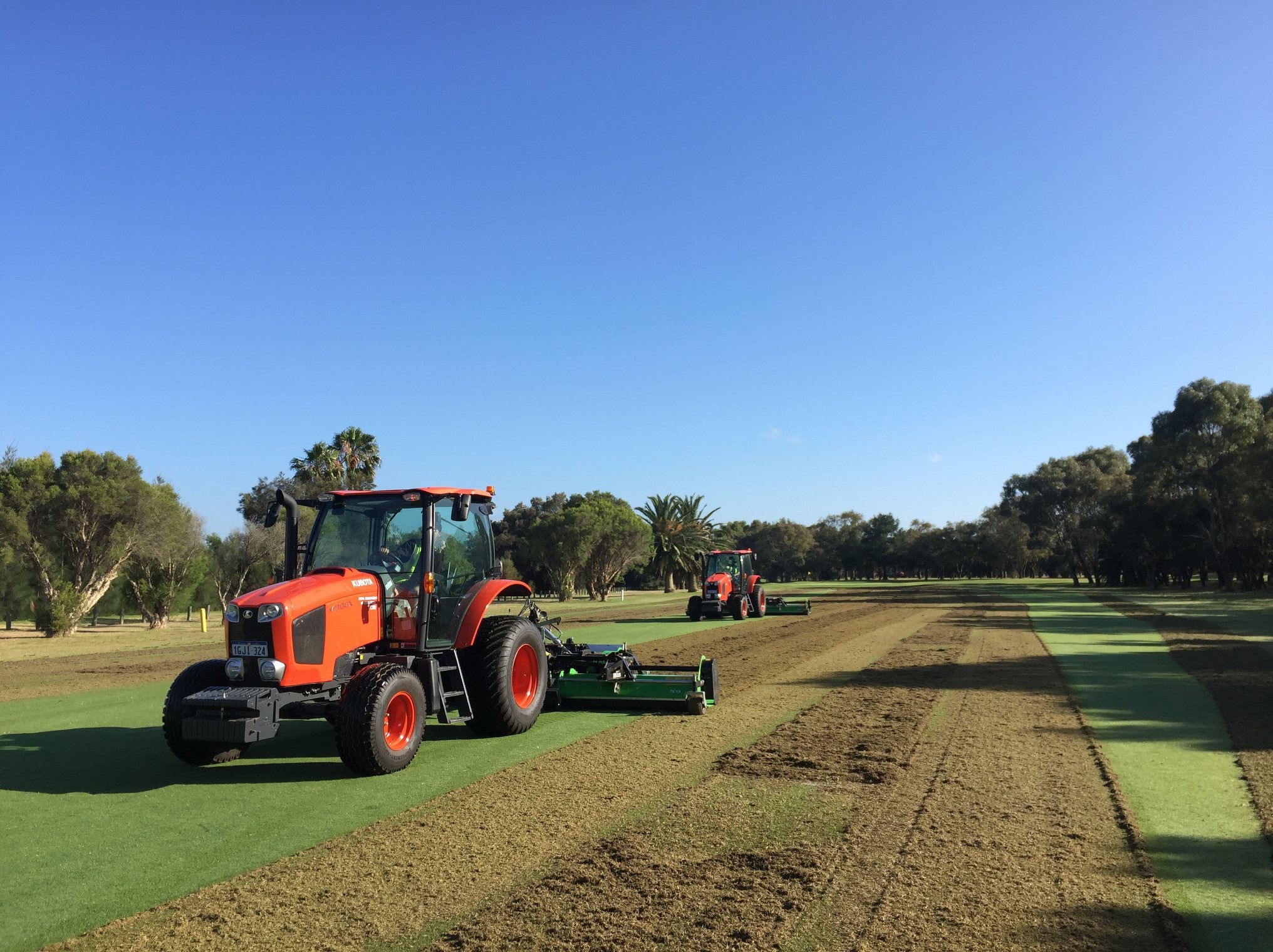 Features
The flail mower mod. TRIFLEX is a machine with a wide cutting width of 420 or 500 cm.
The gang flail mower mod. TRIFLEX has an innovative double-jointed system with 3 independent flail decks that allows mowing on any uneven ground without damaging the turf making it unique among the 3-unit horizontal cutting machines.
The cutting height is adjusted, millimetrically, on each machine by the rear roller and on the side shredders by the front wheels.
Various knives modles are available depending on the intended use, such as "Y" knives for mulching on public parks, light delta knives for sports surfaces or heavy hammers for rough areas with pruning up to 3 cm in diameter and Verticut knives for aerating turf.
The gang flail mower mod. TRIFLEX performs mulching cut and uniform grass distribution on each pass. Robust hydraulic cylinders lift mowing decks up to a total width of 225 cm for transport in complete safety.
The Triflex gang flail mower is used by contractors for cutting large public or sports areas. Used by Airports, Golf Courses or large grass surfaces for fast maintenance where grass must be quickly absorbed from the ground.
The flail mower mod. TRIFLEX has got a special PATENTED electro-hydraulic accessory that can be installed on request, used by public amenities personnel, which allows the lateral decks to be lifted and automatically blocking the flail shaft in 3 seconds so as to overcome any obstacles present during cutting in complete safety and fast way.

Keep up with the Latest
Subscribe and we will be in touch when there is email worthy news from our top brands!
Become a Distributor
If you would like to stock one of our top european turf brands in Australia, get in touch we would love to hear from you.