Sportchamp SC2D / SC2BL
Available in 22Hp diesel or petrol engines
Hydrostatic drive
Working width upto 1600mm
The SMG SportChamp, the leading machine in the world market, is the solution for the maintenance of different synthetic sport surfaces within a sports facility.
Enquire Now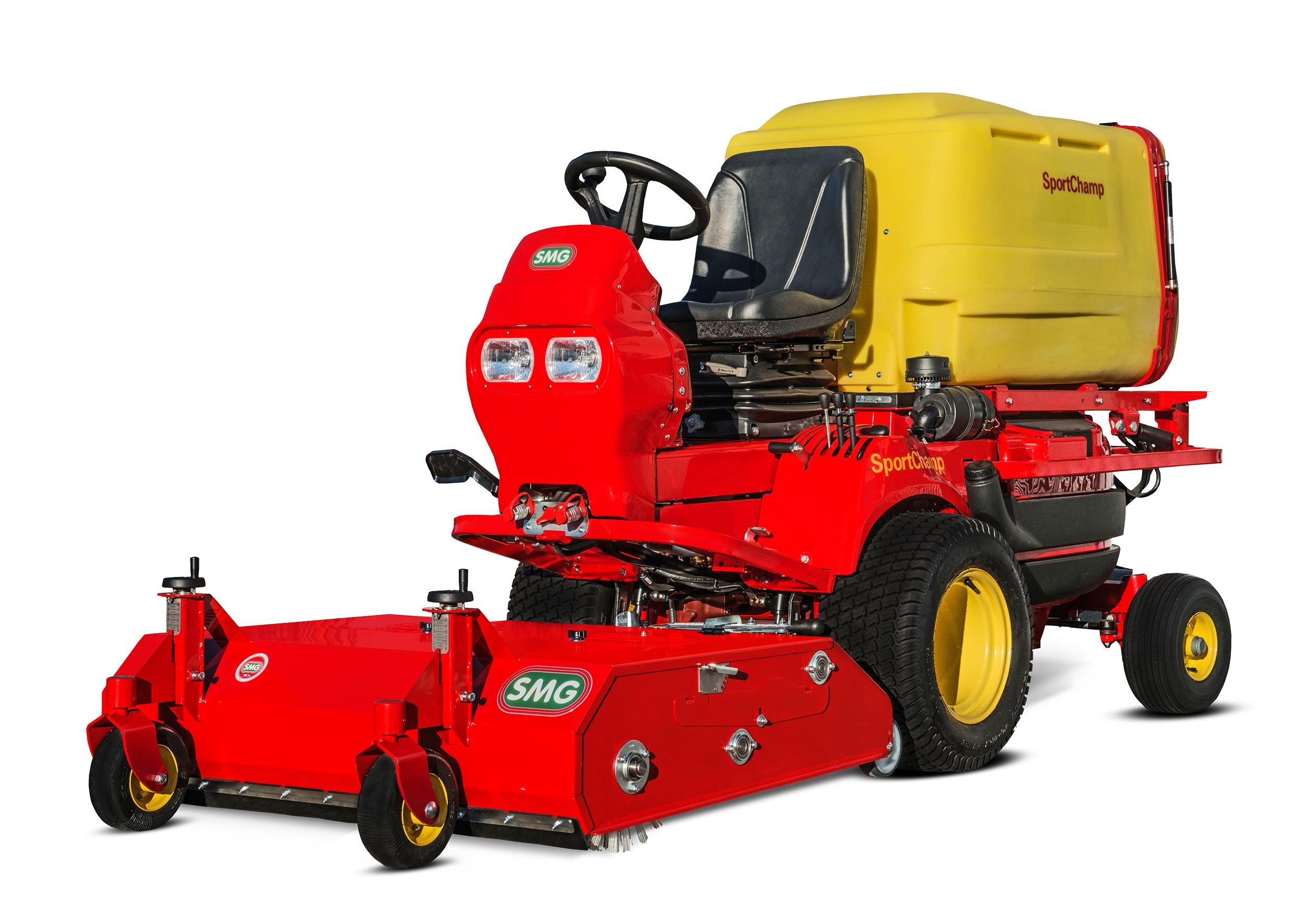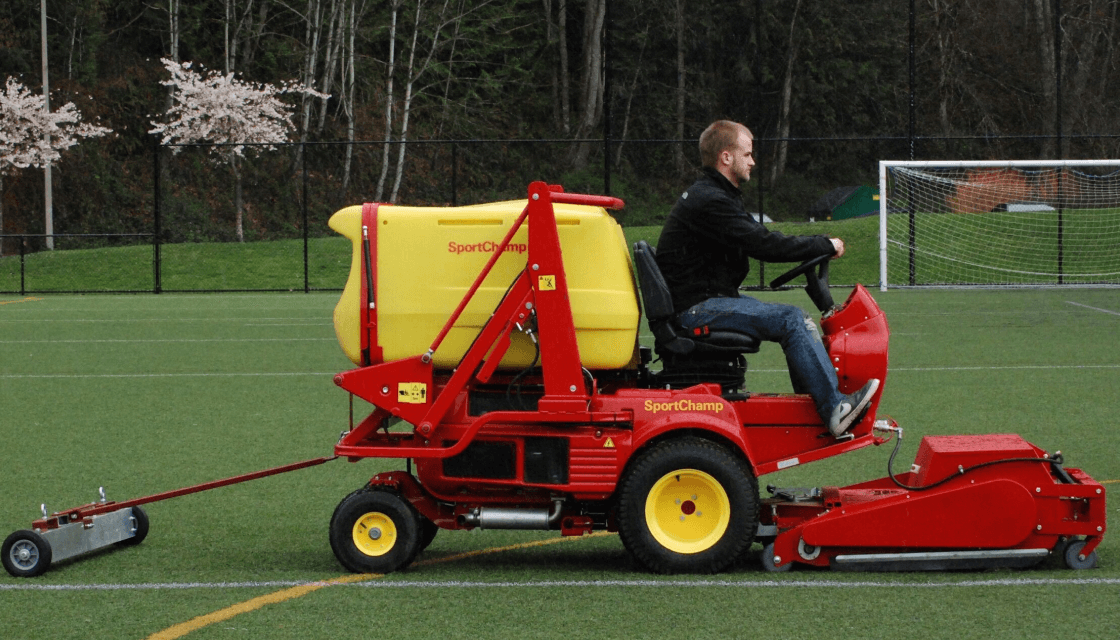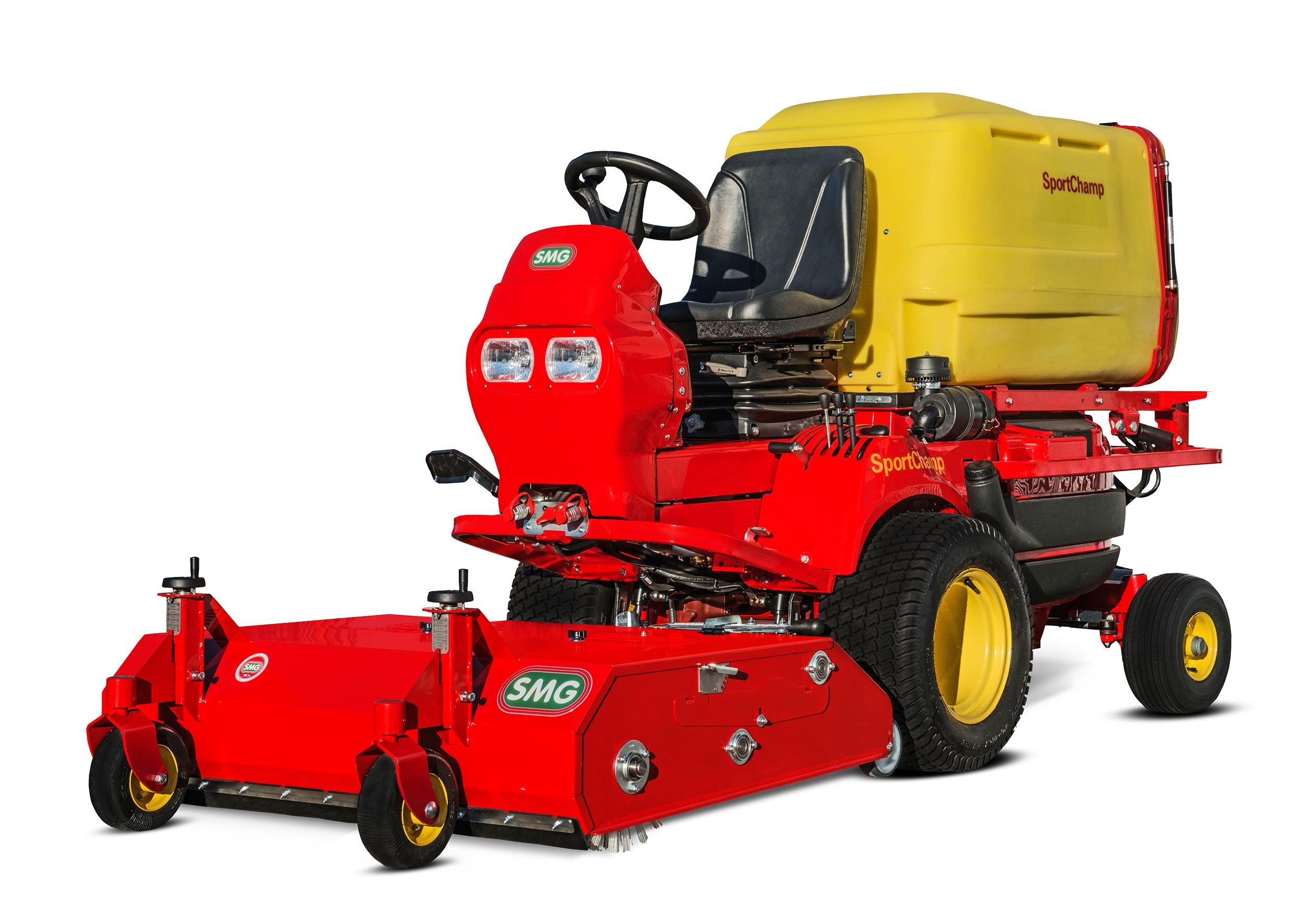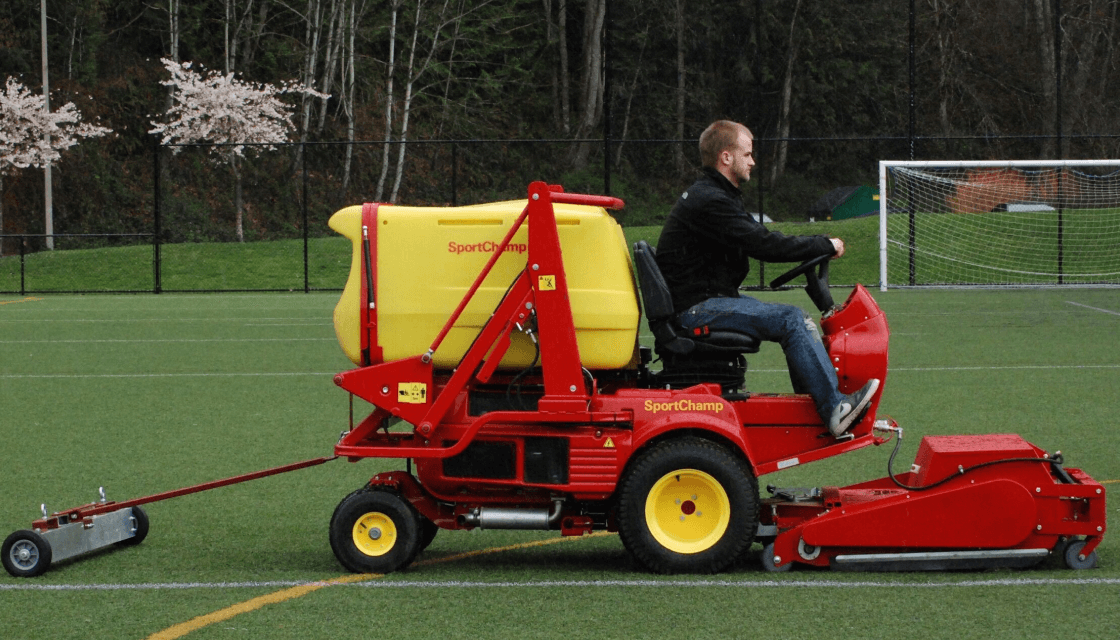 Features
By the use of different attachments all synthetic sport surfaces can be cleaned and maintained according to the manufacturer's instructions and beyond that for an efficient and economic upkeep of the surface.
During weekly use, the SportChamp levels the infill material of filled surfaces with the rotary brush and eliminates contamination at the same time. Thus the infill material will be loosened and the fibre will be put upright again.
Fibres lying loosely on the turf and even well-rehearsed fine dirt will be vacuumed in a large-volume filter box during the surface maintenance by the proven extraction system. The filter unit is controlled automatically and cleaned within minutes. It will be evacuated – controlled hydraulically – quite conveniently while sitting on the driver seat.
Numerous attachments facilitate and expedite the necessary maintenance tasks. The range includes attachments for the winter services and the refilling of infill material, for the removal of leaves, the loosening of extreme compaction and the spraying of care products. The application area of the SportChamp is enlarged by additional attachments for non-infilled artificial turf, synthetic sports surfaces or sidewalks. Thereby it is the multi functional care and maintenance machine for your sports facility.
Beside the classic, weekly maintenance tasks the SMG SportChamp can additionally carry out the annual basic and deep cleaning.
Specifications
Drive
SC2D: 3-cylinder diesel engine, water-cooled /
18.4 kW (22 HP)
SC2BL: 2-cylinder petrol engine, air-cooled /
18.4 kW (22 HP)
Traction drive
hydrostatic, driving speed up to 10 km/h, hydraulic lifting device for accessory attachments and filter box; di fferential lock
Capacity of tank
approx. 30 litres
Brush working width
according to brush: 900 – 1,600 mm
Weight
starting at approx. 680 kg
Dimensions
L 2.300 x B 1.200 x H 1.560 mm
Keep up with the Latest
Subscribe and we will be in touch when there is email worthy news from our top brands!
Become a Distributor
If you would like to stock one of our top european turf brands in Australia, get in touch we would love to hear from you.