TurfKing TK1100/TK1502
3 Point linkage
PTO operated
Working width choices – 1100mm/1500mm
Enquire Now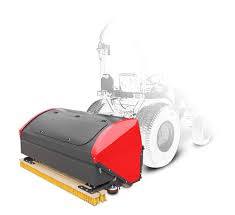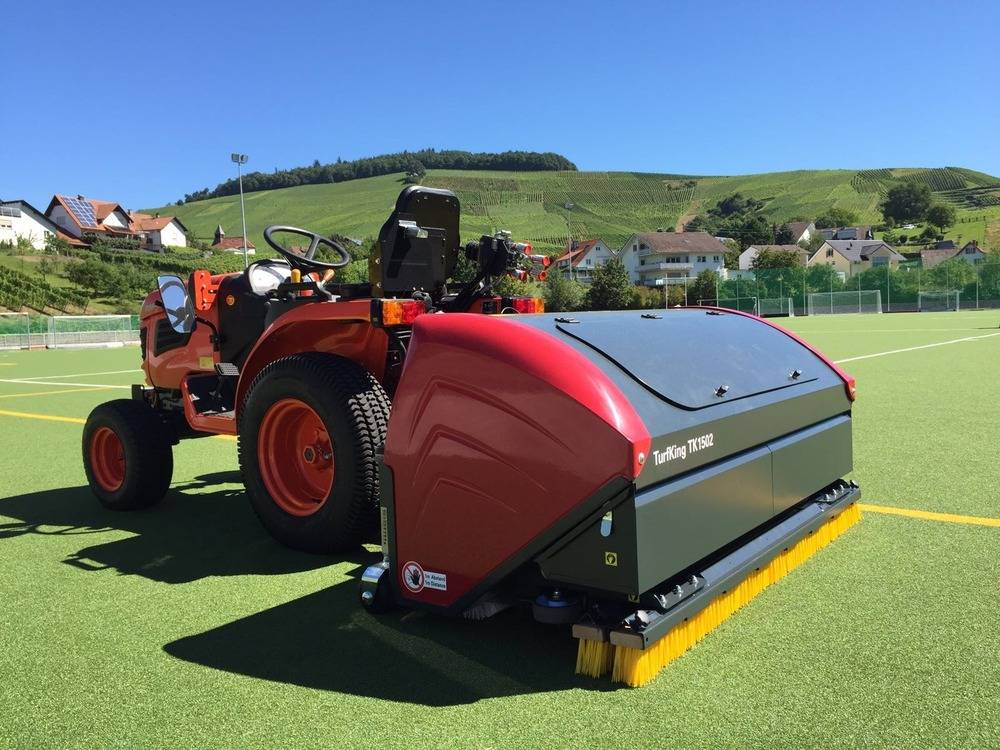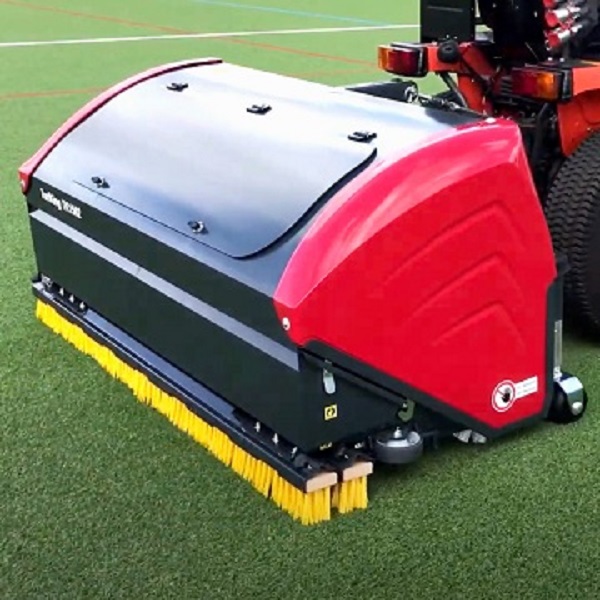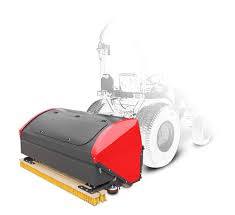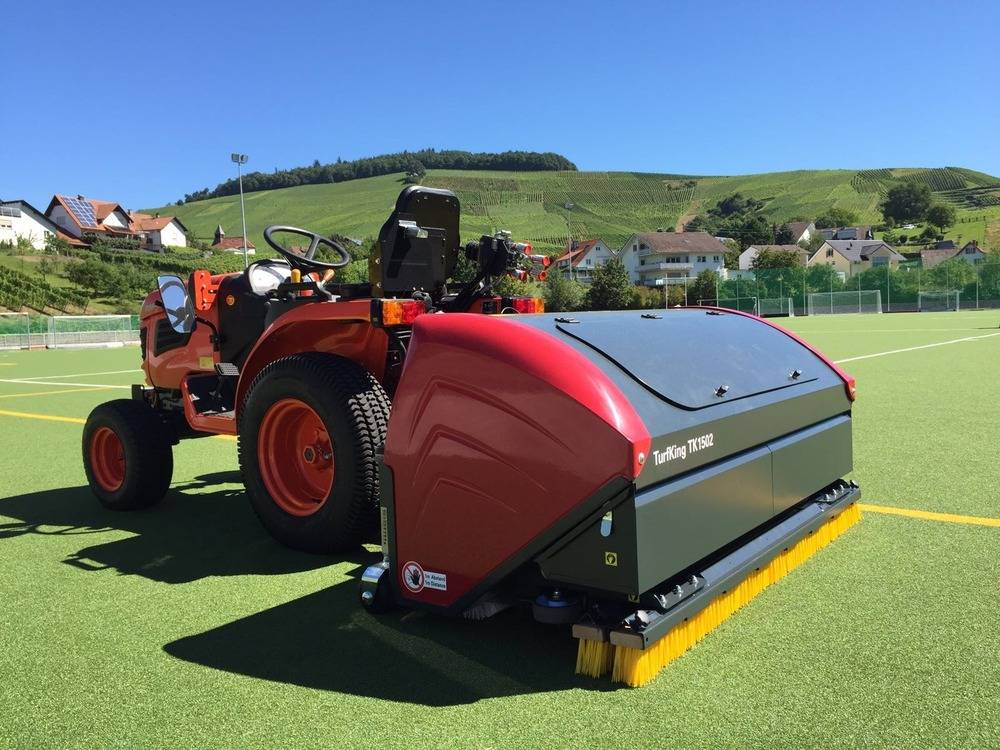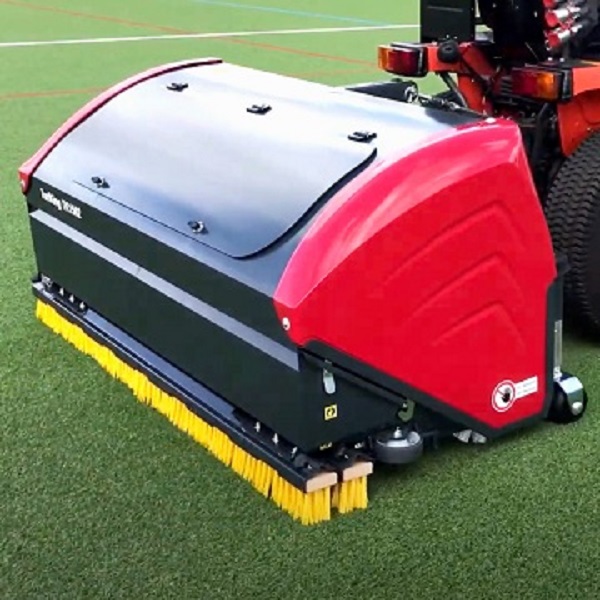 Tractor device for the cleaning and care of artificial turf.
TurfKing TK1502 brush and vacuum system guarantees clean sports surfaces and optimum playing conditions. Conventional brush rows and/or drag mats are not suitable for thorough cleaning of floor coverings/deep cleaning and loosening of sand-filled and/or rubber-filled artificial turf. The 3-point rear-mount type accessory for compact tractors goes with any type of tractors with a power of at least 20 to 25 HP and combines all important basic functions in one machine. The device is compact and easy to connect.
With the TurfKing, the required working depth can be precisely set via adjusting spindles – for all work operations, so that each individual function can be separately adjusted and carried out to suit the corresponding turf conditions. The polyester filter cartridges that are used are designed for long-lasting use and are de-dusted continuously.
Specifications
Drive
PTO Adaptor 540 rpm
3 Point Linkage Attach
Suited for 20-25Hp Tractor
Brush working width
1100mm/1500 mm
Weight
225kg/270 kg
Dimensions
L 950 x B 1300 x H 830mm

L 950 x B 1700 x H 830mm
Keep up with the Latest
Subscribe and we will be in touch when there is email worthy news from our top brands!
Become a Distributor
If you would like to stock one of our top european turf brands in Australia, get in touch we would love to hear from you.