TurfSet Tool Kit
Complete range of artificial turf installation tools.
Comes in sturdy case
Precision instruments – not cheap copy !
Enquire Now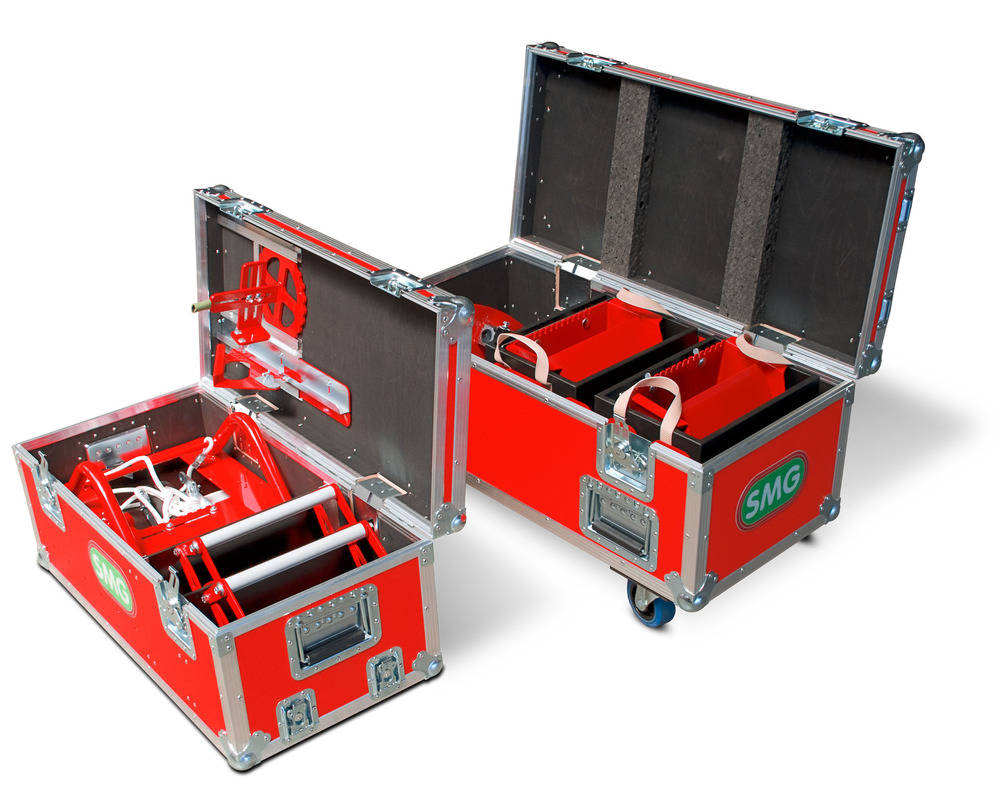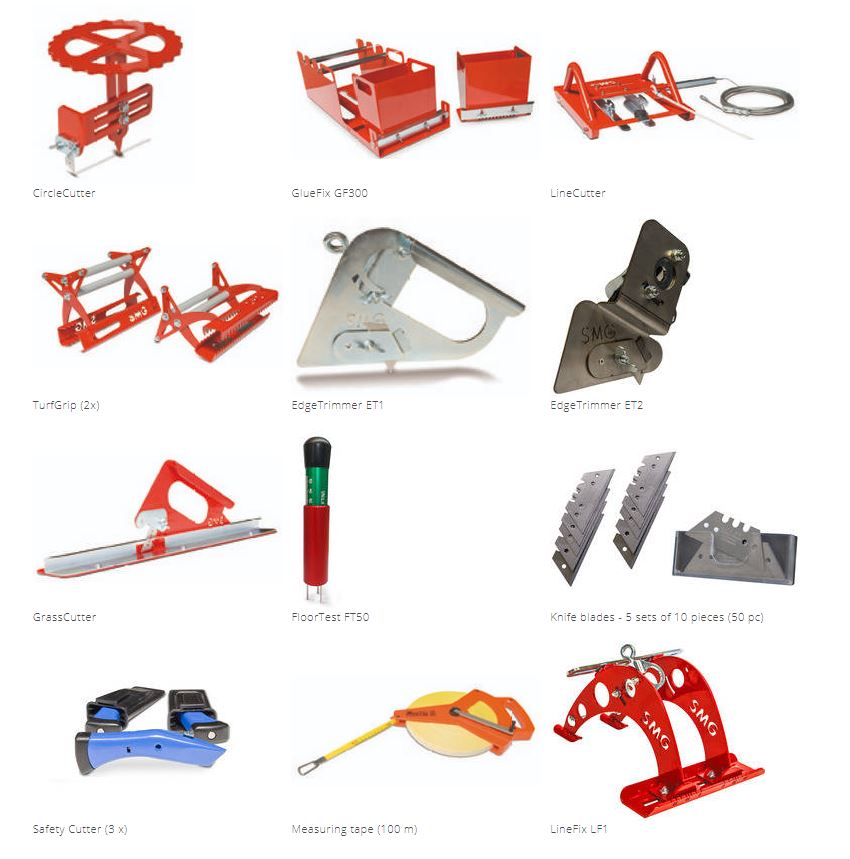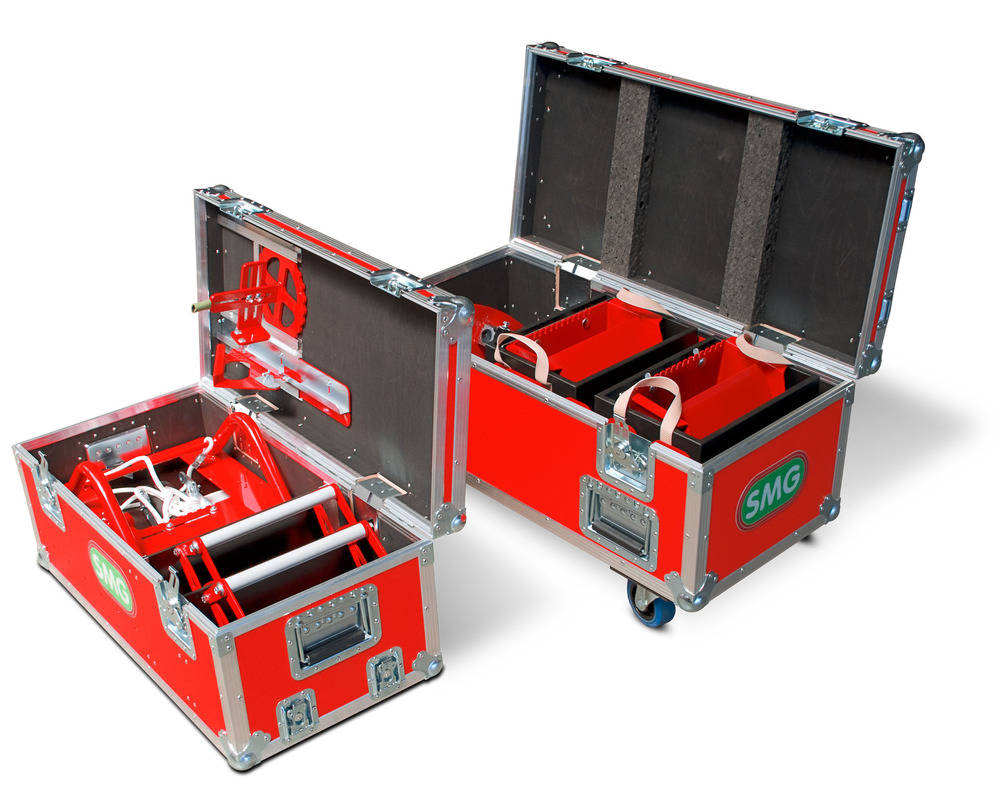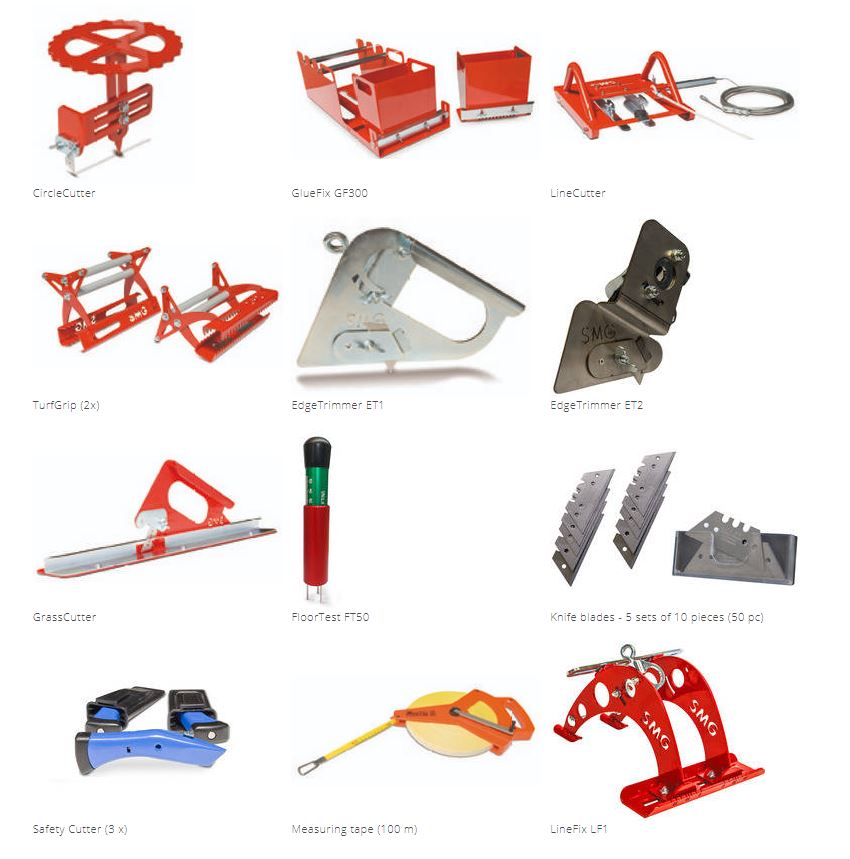 Tool set for the installation of artificial turf
CircleCutter – Tool for circular cutting in artificial turf
GlueFix GF300 – Glue applicator for glue coating of seam tape for artificial turf. Stationary version
LineCutter – Tool for cutting of variable width of straight lines and circular lines in artficial turf
TurfGrip (2x) – Gripping tongs for a fast and easy installation of artificial turf
EdgeTrimmer ET1 – For trimming of artifical turf strips
EdgeTrimmer ET2 – For proper trimming of artificial grass strips; handling per stick
GrassCutter – Proper cutting alongside of existing track seams of artificial turf
FloorTest FT50 – Measuring tool for synthetic sports surfaces and infilled artificial turf surfaces. Range 0 – 50 mm
Knife blades – 5 sets of 10 pieces (50 pc)
Safety Cutter (3 x)
Measuring tape (100 m)
LineFix LF1 – Pressure tool for a solidified connection between artificial grass and glue coated seam tape at the lines; inserting the lines at the
same time; usable also for seams
Keep up with the Latest
Subscribe and we will be in touch when there is email worthy news from our top brands!
Become a Distributor
If you would like to stock one of our top european turf brands in Australia, get in touch we would love to hear from you.